Our Team
March 4, 2022
2022-06-21 12:00
Our Team
Sam Reid
Co-Founder & Strategy Practice Leader
Sam Reid leverages his experience in entrepreneurship, strategy consulting, construction, Executive Coaching, and global venture capital to drive impact through a wide variety of strategic, operational, cultural, leadership, and technology-related projects for people and organizations that want to change the world. 

Prior to co-founding Ideas2Impact, Sam helped his clients develop growth strategies, manage complex change, develop their next generation of leaders, re-design their organizations, and improve the functionality of their teams through his work within McKinsey's Organization Practice, Deloitte's Human Capital Practice, and FMI's Leadership and Organizational Development Practice.

In addition to consulting, Sam has worked in a variety of operational roles, from managing several large biotech construction projects for DPR Construction, to sourcing, investing in, and scaling a wide variety of agricultural, mobile banking, and solar lighting technology companies in India, Kenya, Zambia, and Indonesia as a Portfolio Manager for the IFC-backed Grassroots Business Fund.

Sam is deeply passionate about character development, entrepreneurship, and educational innovation, and has lived out those passions by founding the Marshall Honor Committee at USC, serving as a Board Member for Youth Frontiers, volunteering in three global disasters with Hands-On Disaster Response, and serving as an advisor to Ashoka Twin Cities and Education Pioneers

He holds a Bachelor's Degree in Construction Management from Cal Poly San Luis Obispo, an MBA from the Marshall School of Business at the University of Southern California, and an Integral Coach Certification through New Ventures West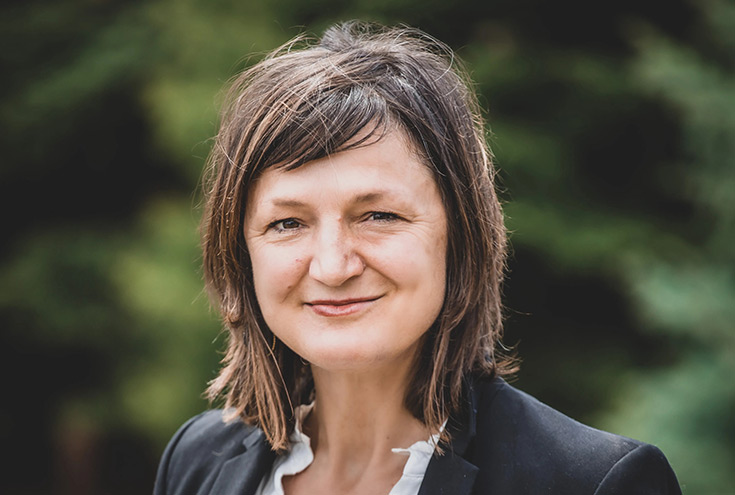 Emily Puetz
CEO
Emily Puetz leads the Education & Climate Practice at Ideas2Impact, engaging with schools, districts, foundations, non-profits and government agencies to drive better learning outcomes.

She has spent 25 years in and around the K-12 education space – in addition to teaching four different grades, designing several charter schools, advising foundations and government agencies and serving as the Chief Academic Officer for the Minneapolis Public Schools - Emily has focused her energy on developing people, which she describes as the best path to true systems level transformation. She has trained and facilitated strategy, problem solving and leadership development sessions for over 50+ school districts/independent schools, non-profit organizations, foundations and government agencies seeking to improve the quality of learning for students and adults.

Emily was raised in a small town in South Dakota with a keen appreciation for our connection to nature and the land. Her Dad was diagnosed with Multiple Sclerosis before she was born and his proactive and holistic mitigation of his disease shaped how she was raised: to appreciate the gift of life each day, to see our food as medicine, to keep looking for better solutions in the face of adversity, and to constantly strive to make the world a better place.

Recently, Emily has supported organizational efforts to educate and advocate for healthy soil and regenerative food production as a path to both better human and planetary health outcomes. She holds both a BA in Anthropology and an MA in Teaching and Learning from the University of Notre Dame as well as an MPA in Public Policy from the University of Minnesota's Humphrey School. She has a permaculture design certificate and has been trained in executive coaching certification from the Newfield Network.
Based on client needs, we collaborate with a variety of world-class partners.